Goal
During this cycle, we will dispel many misconceptions and myths that are prevalent in the trading community. By completing the program you will become a very effective, profitable and knowledgeable options trader, cognizant of the risks involved and also aware of the many strategies that can be deployed and when to deploy them. Remember to use coupon EWT to get the discounts!
Student Profile
This program is designed for students of all levels, students who are beginners and those who have some knowledge of options. We highly recommend all students to take the full program, as it will allow them to advance step by step through each level to understand or review each important concept related to options trading.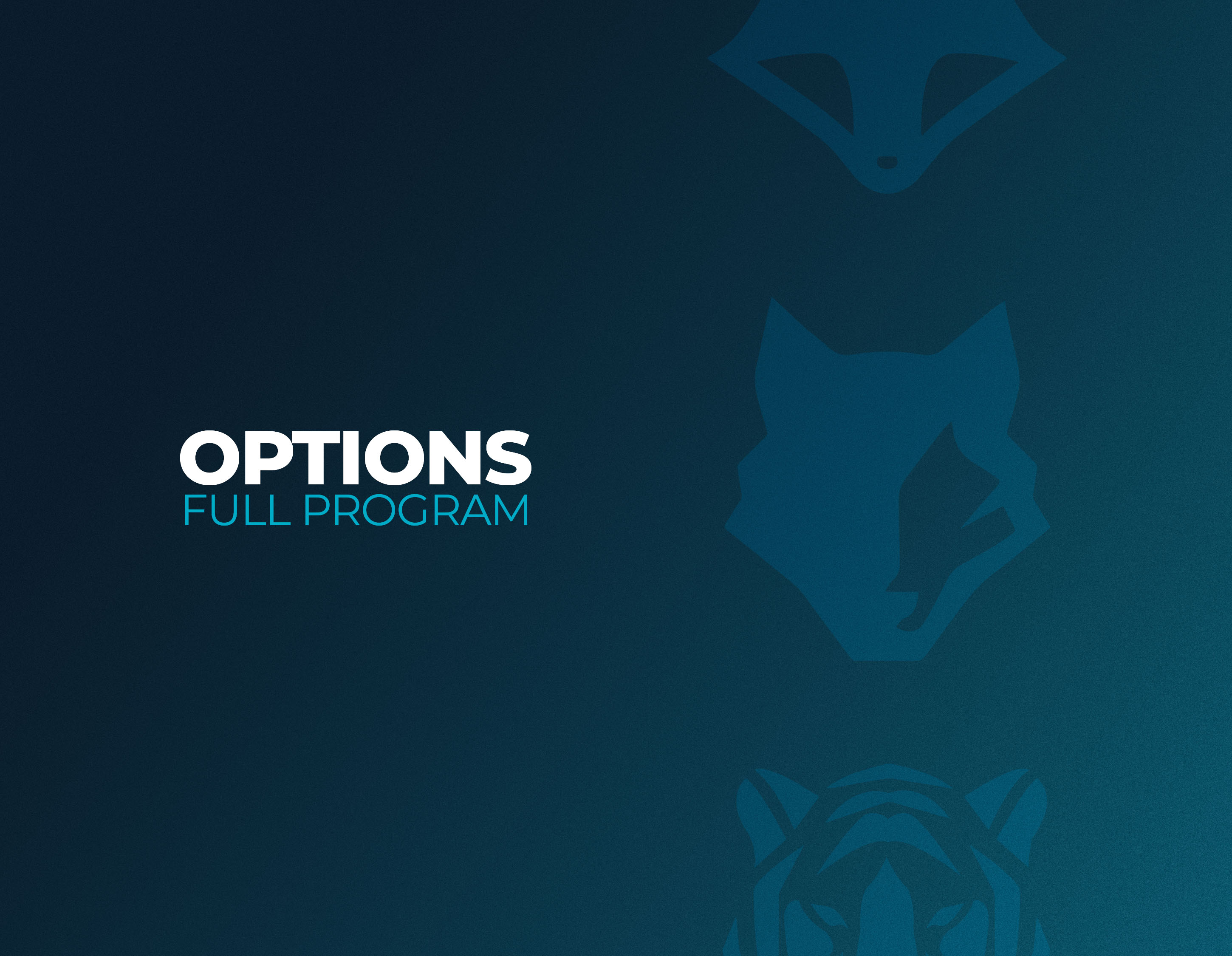 Online Classes

3 Courses
17 hrs total

English

Advanced
Educational Tools
Leonardo Valencia
Options Program Architect
Mr. Valencia has more than 25 years of experience with options and trading algorithms development.
For more information please visit his bio here
Frequently Asked Questions
What are the prerequisites for the full program?
None. This program is designed to start from the very beginning including an introduction to financial markets to advanced concepts like volatility trading.
Is there a time limit to complete the courses or the full program?
No, there is no time limit. You can access, review and complete the program at your convenience.
Is there any support during and after taking the program?
Yes, for any kind of support you can always contact the instructors to the emails and they will find the best way to help you.